Legendary Las Vegas sports photographer and Internet talk show Host, Rick Rosen went bald for the cause.  Actually Rick went bald for his 9 year old granddaughter (Nanna), a Wilms tumor survivor.  (Wilms Tumor is a type of kidney cancer that occurs in children).  The event was the annual St. Baldrick's "Shaving the way to cure kid's cancer" fundraiser. Held at McMullans Irish Pub.   Participants raised money then got shaved.
In this case, Rick (a breast cancer survivor himself) also saved a bit of his ponytail to be sent back to be used for wigs for cancer survivors.    The Las Vegas events raised over $230,000 this year.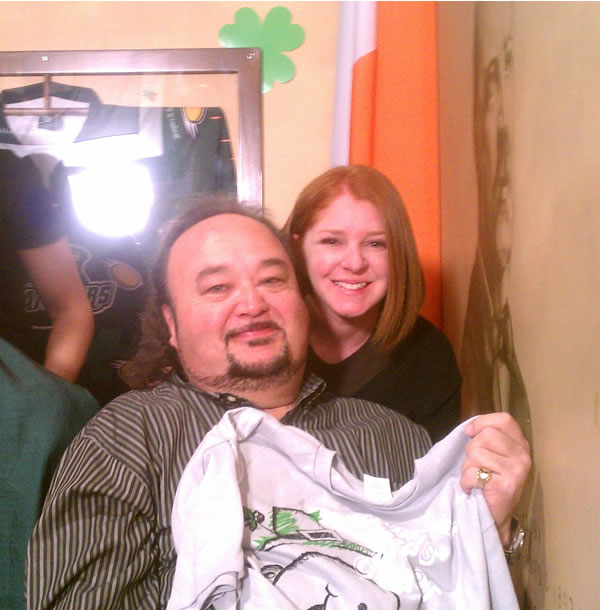 Over 500 people lined up to go bald.  Rick was there!  Sorry, I was unable to get the shaver's name.
Been there, done that, he even got the T-Shirt to prove it!!
Checking ot make sure everyone was ready.  Nobody was backing out of this cut!
Trust me, I tried to get her to stop right there.  Just a half dome.  But they said no.
Want to Participate??
---
---