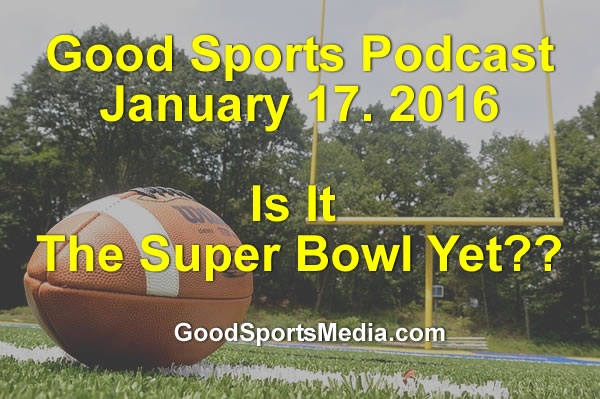 Podcast: Play in new window | Download (Duration: 53:45 — 49.2MB)
As we come to the end of the NFL playoffs and wonder what in the world are we watching?  Rick Rosen and Mark Anthony talk about what may be a watchable Super Bowl 50, not for the talent of the teams or maybe because of the lack of talent of the teams that are winning.  Plus we talk to the winner of the Norwegian Powerball.  Didn't know there was one, did you??
Podcast Show Notes
Super Bowl will be the blooper reel??
Seriously. Â These teams can not be the best the NFL has to offer, is it??
Who's going to win? What a toss up.
UFC fight on fox sports – It was on free tv, not Pay Per View!
LA Rams coming home (again)
NFL Coaching changes this season will really change the teams going forward
NFL wants international expansion – LA teams and the stadiums they build will be the showcase for the east Asian markets they want to tap
LA Chargers?? or will it also be the LA Raiders??
Jim Simpson, a legendary sportscaster whose credits included the radio call of the first Super Bowl, passed away: age of 88
NASCAR season barely a month away with the Daytona 500
NASCAR's new bad boy, Tony Stewart, went into stands to confront a heckler
Rick interviews the Norweign Powerball winner
Detroit Pistons Ben Wallace number is retired ??
Alabama reclaims college football's crown, beating Clemson
NCAA Uprising?  5 College conferences  chasing their own money bags
SMU may end the season undefeated. Â Not playoff eligible
=-=-=-=-=-
Be a Leprecon for a day in Las Vegas Then shave Your head – St Baldrick's Foundation
=-=-=-=-=-
Legendary Sports Announcer and Photographer Rick Rosen and Mark Anthony give you an almost weekly update on sports news, their way!
Subscribe to the podcast on iTunes  
---
---