The PBR World Finals is where you will see the top bull riders trying to ride the baddest bulls in the business. What you may not know is that the best bull riders get to choose who protects them. The top 35 bull riders who made the cut and will be competing in Las Vegas this week at the 2015 Professional Bull Riders World Finals get to vote for who they want as the bullfighters in the arena.
For the tenth year in a row and 13th in his career, Frank Newsom has been one of those honored men. At media Day today, Rick Rosen got Frank to open up a little and talk a bit about the upcoming world finals. As usual, he is short on words and long on dedication to his craft.
Frank will be joined in the arena by Shorty Gorham, Frank Newsom, Jesse Byrne and Cody Webster.  Shorty has made the trip 10 times as well.  This will be Jesse's seventh trip to las Vegas and is the only Canadian ever selected.  This is Cody's second trip to Las Vegas and is a protégé of Newsom.
The first round of the 2015 Professional Bull Riders World Finals happens tomorrow at 6pm pst.
Rick Rosen and Mark Anthony will keep you  up to date with all the latest world Finals Updates here, on YouTube  plus Facebook and of course Twitter!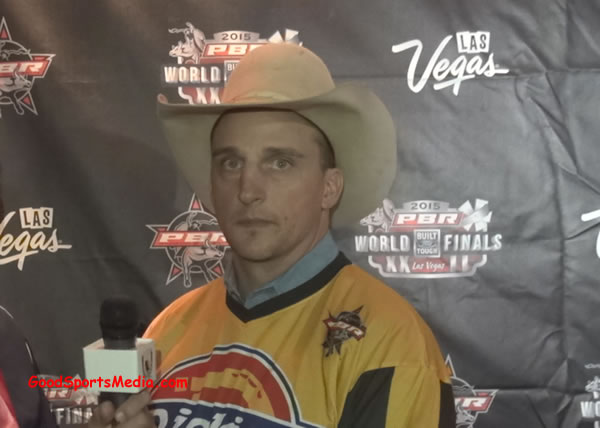 ---
---